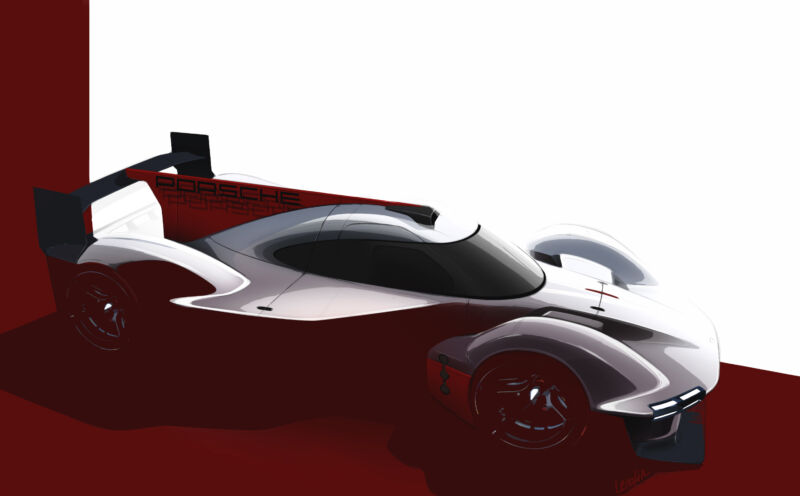 In 2021, there is a real buzz building in the world of sports car racing. After many years of running incompatible technical regulations, the three organizations that are in charge of endurance racing in the US, France, and the rest of the world have managed to find common ground. Soon, a car that's able to compete for the overall win at Le Mans will also be eligible to do the same at Sebring or Daytona, and vice-versa.
This convergence was meant to stimulate interest and draw in new entries, and it's doing just that: Acura, Audi, BMW, Ferrari, Glickenhaus, Peugeot, and Toyota have all confirmed programs. Entries are also expected from Cadillac, Hyundai, and Lamborghini. That level of manufacturer involvement hasn't been seen since the glory days of Group C, and it's fair to say the increasing field of competitors has fans excited at the prospect.
But sports car racing—which often involves multiple classes of cars racing at the same time—is nothing if not overly complicated. The news is good, but bear with us as we explain what's going on.
Prepare for acronyms: IMSA, ACO, FIA, WTF
To start with, there are three different organizations involved in the regulations and decision-making. Here in the US, the International Motor Sports Association (IMSA) is in charge of overall sports car racing and the Weathertech SportsCar Championship, which includes specific events like the Rolex 24 at Daytona, the 12 Hours of Sebring, and the Petit Le Mans, among others.
Over in Europe, the Automobile Club de l'Ouest (ACO) is the organizer of the 24 Hours of Le Mans. And then there's the Fédération Internationale de l'Automobile (FIA), which is in charge of global motorsport and world championships like the World Endurance Championship.
In the 2000s, IMSA and the ACO used very similar technical regulations. But in 2014, IMSA merged with another US series, and that new collaboration had to come up with an original rulebook to accommodate a new mix of cars. Unfortunately, what they settled on left no room for the very fastest Le Mans prototypes (called LMP1s).
Fast cars usually look good, and the 2016 Porsche 919 Hybrid (an LMP1) is no exception.


Elle Cayabyab Gitlin

The Cadillac DPi-V.R race car was undefeated in 2017, though of course it couldn't race against certain other hypercars very easily at the time.


Richard Prince for Cadillac Racing
LMP1h, DPi
The mighty LMP1s continued to race at Le Mans and in the WEC, eventually evolving into some of the most technologically advanced cars ever seen. LMP1 soon turned into LMP1h—"h" for hybrid. A complicated set of rules called the Equivalence of Performance was put in place to theoretically allow different technical approaches to compete on a level playing field. In the resulting races, we saw kinetic flywheels and supercapacitors as well as lithium-ion batteries, both gasoline and diesel engines, and rear- or all-wheel drive powertrains.
For a few short years, fans were treated to some epic racing between Audi, Toyota, and Porsche. But the two German OEMs had Formula 1-sized budgets that became unsustainable, particularly in the aftermath of dieselgate. By 2018, only Toyota remained, competing against non-hybrid privateer LMP1 cars. The ACO tried to make things fair for the much less well-funded privateers through an ever-increasing handicap, but such regulations didn't always succeed.
Meanwhile back in the States: in 2017, IMSA introduced its new DPi (Daytona Prototype International) category. This took the ACO's second-fastest category (called LMP2) as its starting point, but where LMP2 was aimed at privateer teams and amateur drivers, DPi was for OEMs and factory teams. So, IMSA allowed DPi entrants the freedom to choose their own engine and develop their own electronics (both of which were spec items in LMP2). The new DPi guidelines also gave the OEMs more…


Read More:What is LMDh and why are we so excited about sports car racing in 2023?